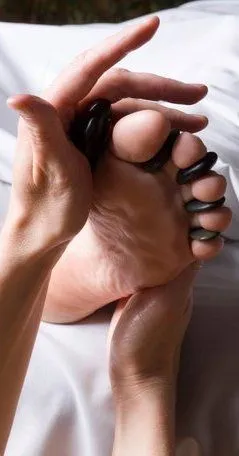 A term we often hear about, especially in circles of athletes and runners is tendonitis. Tendonitis literally means inflammation of the tendon often, but not always, due to injury or overuse. The tendon is the portion of a muscle which connects the muscle to bone. They come in various shapes and sizes.

There are several causes for tendonitis in the foot and ankle:

Overuse of the area:
This is especially true for those who have recently begun or increased an exercise routine or are on their feet a lot at work.
Age factors:
Tendons lose their elasticity as we age and the ability to move as smoothly as they once did is lost.
Anatomical alignment:
If the tendon does not have a smooth channel to glide along, it's more likely to become irritated and inflamed. In this case, surgery may be necessary.
In the area of the foot, the most common type of tendonitis is Achilles tendonitis. This is a condition of irritation and inflammation of the large tendon in the back of the ankle. Achilles tendonitis is a common injury that more frequently occurs in middle-age recreational athletes. The overuse causes inflammation that can lead to pain and swelling.
If you experience tendonitis, it's important to visit your podiatrist right away to see what treatment options are available for you.